30 EASY AND UNIQUE FUNDRAISING IDEAS
Here at The Fundraising Company we know how hard you all work towards reaching your fundraising goal. That is why we came up with a list of 30 easy and unique fundraising ideas for kids anyone can try at school, work or home. Raising money for a cause isn't easy. You have to depend on people to help you out. You also have to have a cause that people are willing to donate to. That's why we compiled a list of good fundraising ideas, that anyone can try. They are all proven to work and TFCapproved.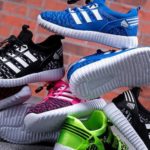 Hosting a shoe drive fundraiser can cost little to zero out of pocket. This is a great way to fundraise, by asking your friends and family to donate unwanted used shoes. Depending on how much you collect can be the difference between a few hundred dollars to a few thousand dollars. It's easy and all you have to do is ask "Do you have a pair that you don't wear?" This is a great option for PTA fundraising ideas and PTO fundraising ideas. The Fundraising Company unique style of fundraising offers the best prices per LB. Check out TheFundraisingCompany.com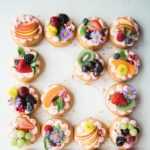 Fundraising and baked goods go hand in hand. This is an easy way to raise funds for your cause. This is a great option if you are looking for fast fundraising ideas for school. Ask your friends, co-workers and family to donate or make cookies, cupcakes, brownies and more! Not only is it fun as part of a community, it is delicious too!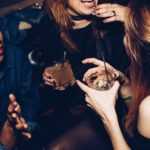 Put on a good house party! You can also have fun with this and make it a themed party. You can charge a cover fee and also sell food, drinks, and goodies. If you can grab a Polaroid camera, you can charge for party pictures as well. This can be such a fun and creative way to raise funds. This is a great option if you are looking for quick fundraising ideas for high schools. Let your guests know that this is a fundraising event and watch the big bucks come pouring in!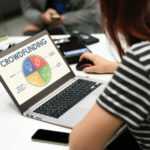 This is an easy choice for fundraising ideas. Anyone who owns a phone or laptop can do it. Set up a crowdfunding page and ask your followers or friends to donate to your cause! This is a great way to earn big bucks, all you have to do is write out a good paragraph or two, and don't forget to add some compelling pictures. You can reach a wide audience and even get donations from all across the globe.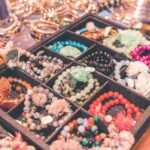 Not only is this super fun and creative, You can earn lots of money doing a Jewelry fundraiser. Anything homemade has a lot of value, and people are willing to pay good money for something that was made with meaning. You can buy string and metal for inexpensively as well as gems and jewels. If you wanted to get really thrifty, you can also make jewelry out of natural materials such as rocks, and scraps of metal. The possibilities are endless.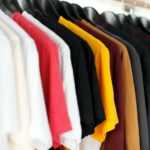 Making & selling t-shirts is a great way to raise money for your cause! Slap on a cool logo and you're good to go. You can also let people customize their clothing. People are most likely willing to participate in a fundraiser if they are getting something out of it. This is a great and easy way to do so.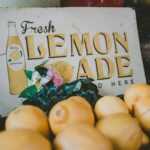 Everybody loves a lemonade stand! This is especially a great fundraising idea for preschools, teaching little ones how to own and operate a business. All you need is lemons, water, ice and some sugar. Make sure to keep a donation jar with a sign so that people can donate on the spot. Don't forget to promote your event on social media!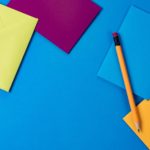 For fundraising ideas, this is a classic way of asking for donations. All you need are envelopes and a bulletin board. Send your kids, friends and neighbors a few envelopes attached with a flyer for your cause. At the end of the week collect all the envelopes or have them send them in. This can be a great way to collect funds.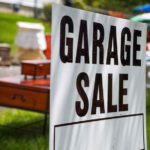 Everybody loves a good garage sale! Classic fundraising ideas like this one will always be relevant. Ask your supporters to donate unused or unwanted household items lying around. Promote your garage sale and start earning cash for those items! This is a great way to raise funds without asking for money.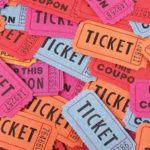 Buy a few inexpensive but good items, or ask for donations. Ask your friends, family and supporters to participate in your raffle. You can charge a dollar a ticket and see the big bucks come pouring in! This is a great and fun way to raise money! Cover the costs of what you spent on the items and the rest are earnings for your cause.