Your Used Shoes are Better than Trash!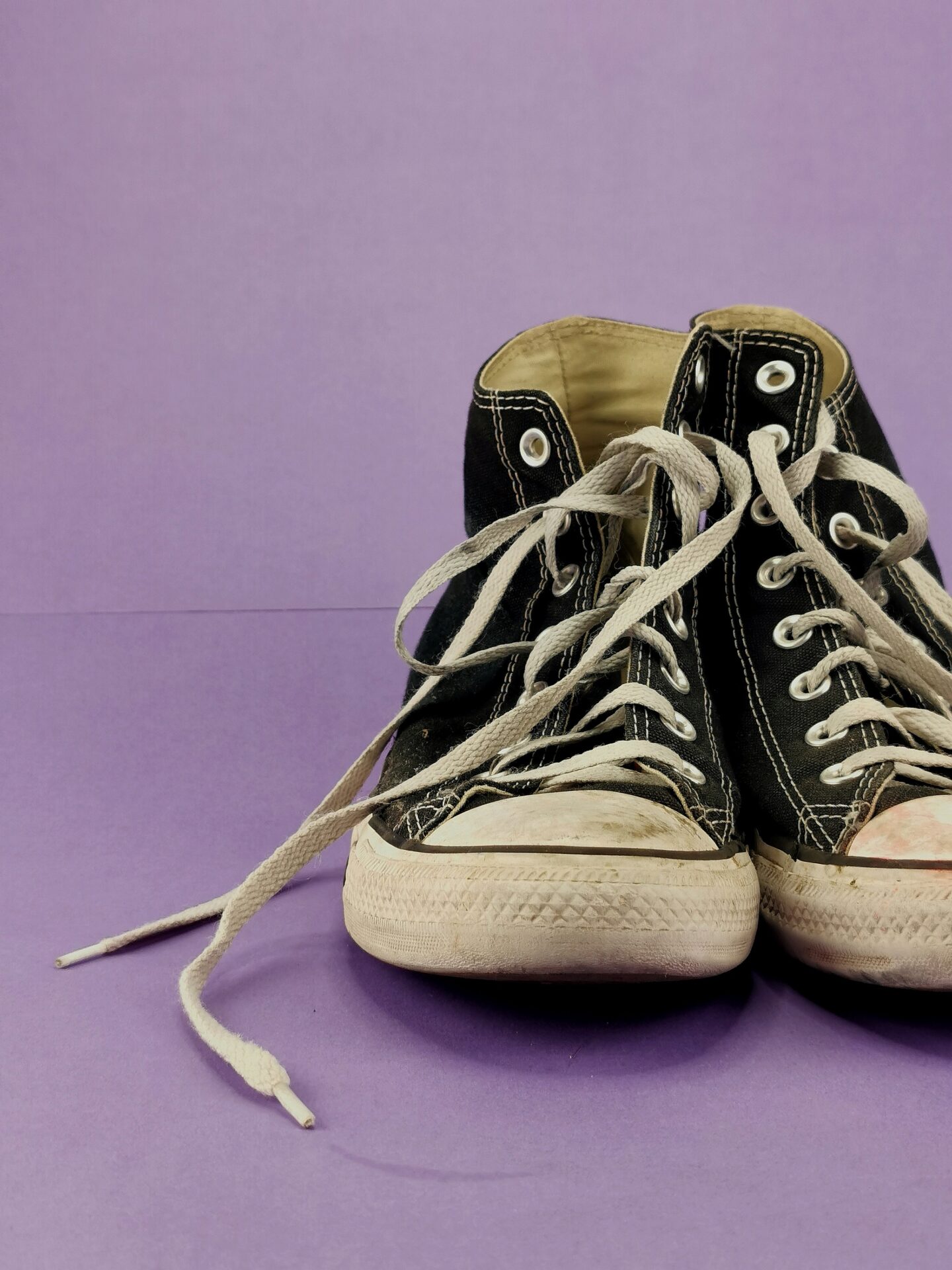 It is almost that time of year again when it is in with the new and out with the old. But, your old shoes don't have to be thrown away! Do your shoes or sneakers still have some life in them? If so, there are a ton of different options for your shoes to have a second use even after you're done with them. So when you're spring cleaning this year, instead of throwing your shoes away put them aside and get paid for your used shoes.
What kind of used shoes are acceptable?
Different organizations have different requirements for what they'll accept. If your shoes are in decent condition, you may be able to get paid for your shoes. What is better than that!? You will want to have different piles that separate shoes that are more worn out for donations, and other shoes that are in good enough condition to make you money. Shoes that are easily worn, with no rips, no tears, you can get paid! Shoes that are more worn in can be turned in to free donation sites. Donation sites include Salvation Army, Goodwill, and other free donation centers. But, if you have a nice pair of shoes sitting around, don't just give them away!
Get paid for your used shoes.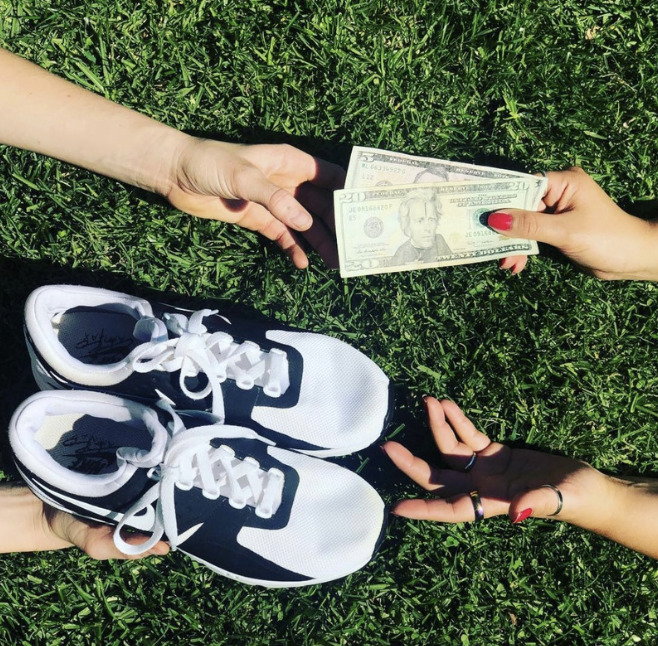 Not sure where or how to get paid? If you have just a couple of pairs of shoes, look into local thrift stores in your area and give them a call to see if they pay or offer store credit for used shoes. Or perhaps you have bigger plans than that. If you're looking for the big paycheck you can also run a Shoe Drive Fundraiser
What is a Shoe Drive Fundraiser?
A shoe drive fundraiser is the opportunity to raise thousands of dollars for collecting  shoes from your friends, family, and community. Run a shoe drive fundraiser to raise funds for your church group, PTA or PTO, non-profit, or any reason you need. If you're reading this blog you're already in the right place. The Fundraising Company offers free shoe drive fundraising partnerships. You can signup and partner with The Fundraising Company today to get paid for your used shoes. It is completely free, and you will receive complimentary fundraising marketing materials. You will raise thousands of dollars for collecting only hundreds of sneakers.
Make an Impact with your Used Shoes
You can not only make money with your used shoes, but also make an impact. Collect shoes, and partner with an organization like The Fundraising Company. Your shoes will be sent to Africa and South America where female micro-entrepreneurs will resell the shoes. Our partners overseas are able to start their own companies, gain financial independence, as well as participate in the global economy. Who knew that your shoes could have such power. Now you know you can raise money, recycle, help the planet reduce waste, and help women in developing countries.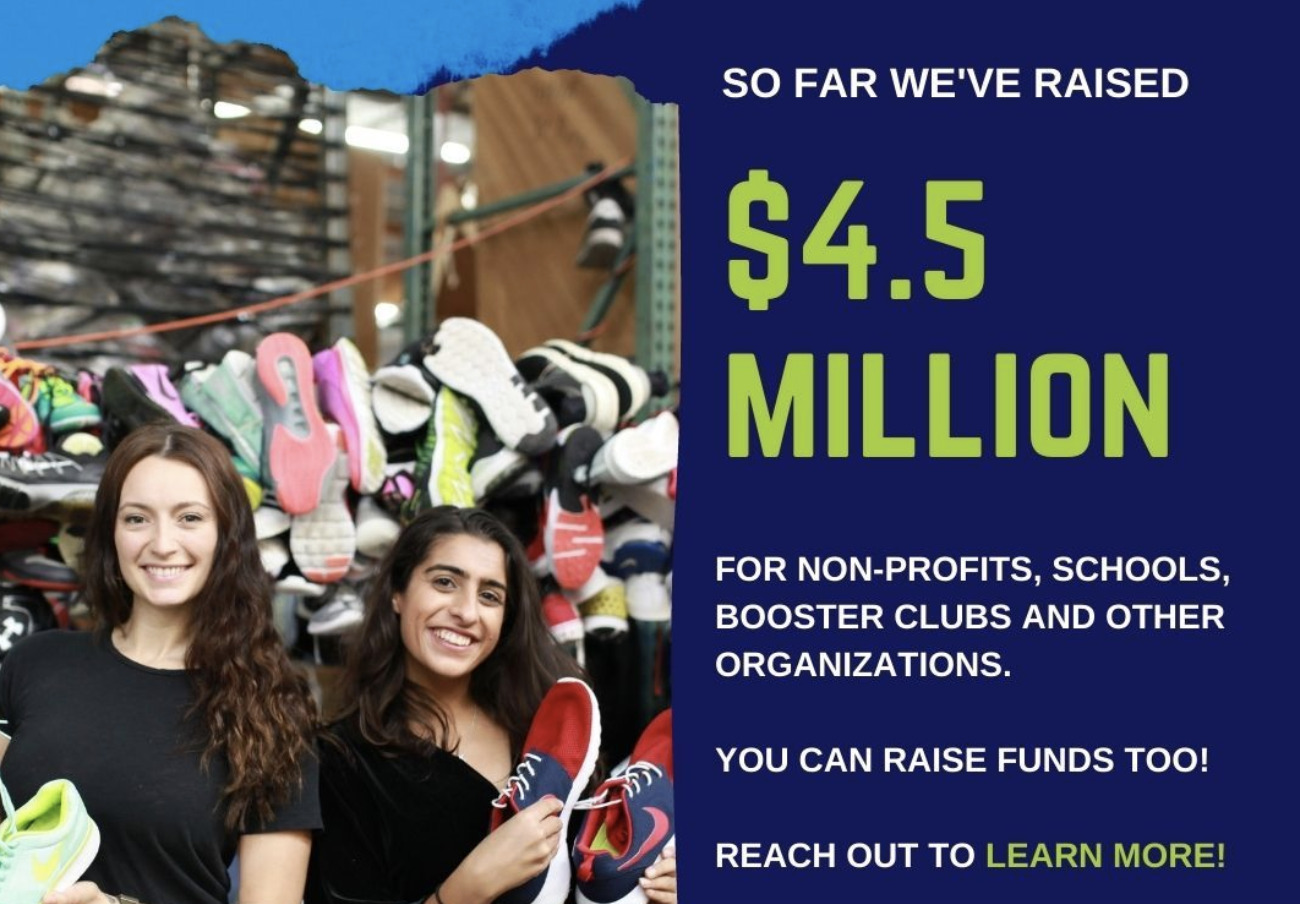 Each situation is different, so feel free to call a fundraising coordinator at The Fundraising Company to find out what course of action is best for you. We can either help you run a shoe drive, and if we can't help we'll send you in the direction of someone who can.