Raising Funds for your School with a Shoe Drive
The Fundraising Company is here to help you make School Fundraising Easy!
Each school is unique, but we have curated programs to meet the needs of:
Pre-school Fundraising
Middle School Fundraising
High School Fundraising
Charter School Fundraising
Private School Fundraising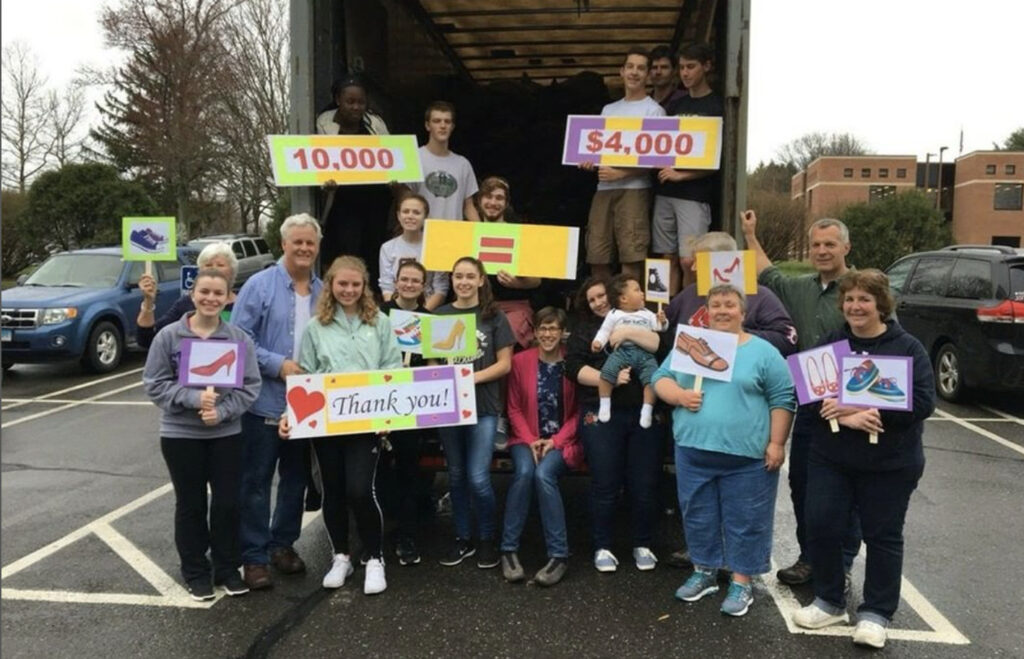 When it comes to raising funds it may be difficult to choose which direction to choose. To make it easier, our fundraisers are completely free, and are flexible around your schedule. No more asking parents for monetary donations, or sending students home with items to sell. Shoe Drive Fundraising is a unique way of raising funds that allow donors to simply clean out their closet. By collecting shoes from your friends, family and community you can raise thousands, just like the following schools!
Yorba Linda High School collected 1300 pairs of shoes and raised $2,100
Woodbridge High School collected 10,842 pairs of shoes and raised $7,589
E.M Baker Elementary School collected 700 pairs of shoes and raised $1,026
South Pointe Middle School collected 2,000 pairs of shoes and raised $921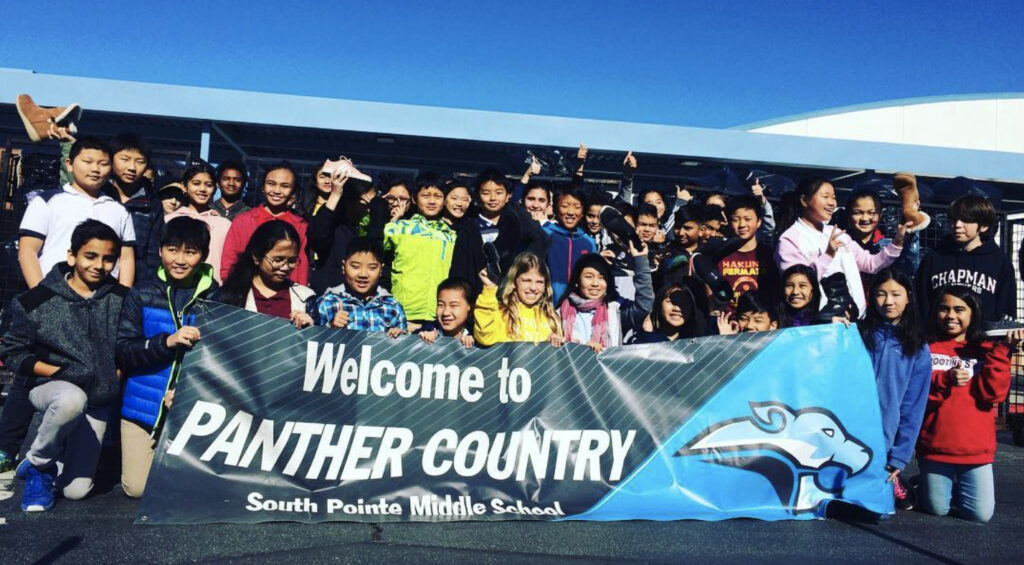 The Fundraising Company has worked with hundreds of schools over the past decade raising thousands of dollars. Whether you're a smaller school, or large, we have school fundraising programs that can fit your needs.
Why run a shoe drive for your School Fundraiser?
We understand that being a teacher, student, or PTA/PTO parent takes up a lot of time out of your already busy schedule. Unlike other school fundraisers, a shoe drive can be run any time of year, for as short a time or as long a time as you need. Start your shoe drive in the spring, and encourage donors to donate shoes from the annual spring cleaning. If you don't reach your goals by summer, simply contact your fundraising coordinator and put your fundraiser on pause until the fall.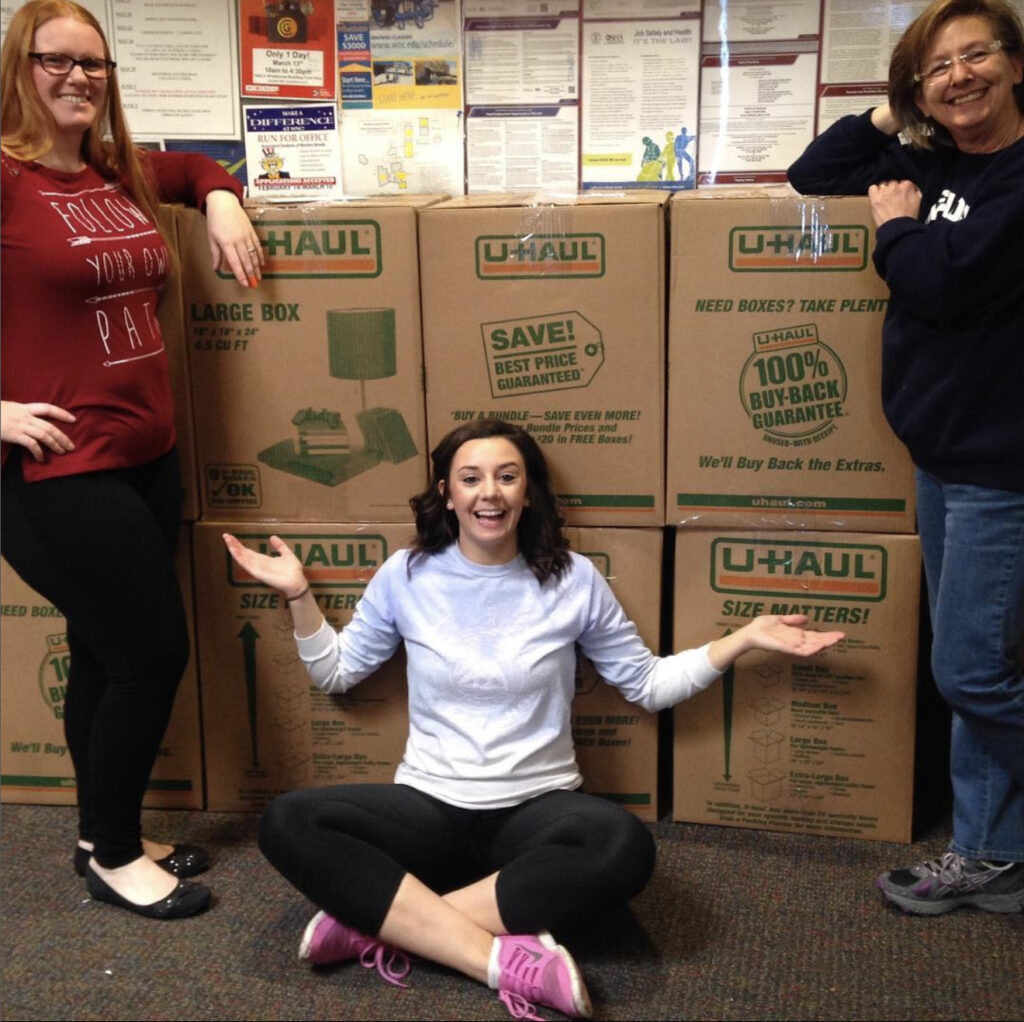 Collecting shoes to raise funds is also easier to do when you have a lot of participants! If you're running a shoe drive as your school fundraiser you can encourage every student to participate and donate a pair of shoes. Then you can send flyers home with students to collect donations from their friends, family, and community as well. This way you expand your reach, collect even more shoes and raise even more money.
To make your school fundraiser even more fun, you can host pep-rally or sporting events where tickets to get in are a donation of shoes. Increase incentive by offering prizes to students who bring in the most donations, including:
Extra recess or free time
Ice Cream Party
Gift Card
Bonus Points
Homework Pass
Student Appreciation Gifts
Why partner with The Fundraising Company ?
Organizing a fundraiser can be difficult enough. It is much easier to run a successful fundraiser with the right team. That is where The Fundraising Company comes into play. After your sign-up you will receive step by step instructions and help for your school fundraiser. What does that look like?
Free Sign-up
Personalized Marketing Materials
Press-Releases in your local Paper
Weekly touch base from your fundraising coordinator
Supplies Reimbursement
Free and flexible shipping around your schedule, whenever you're ready!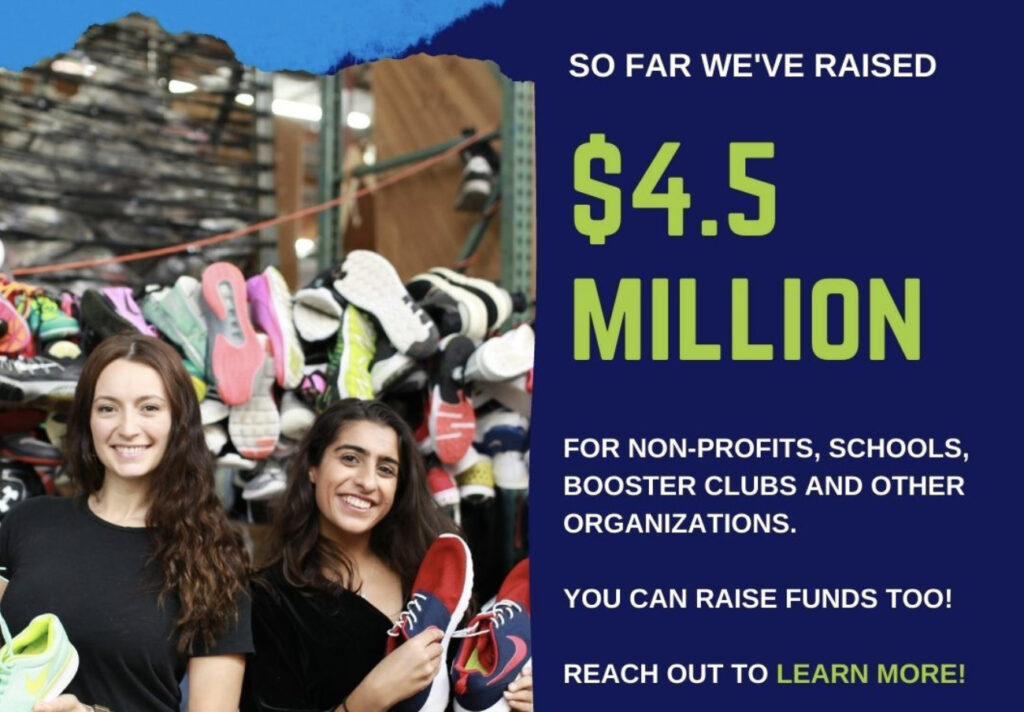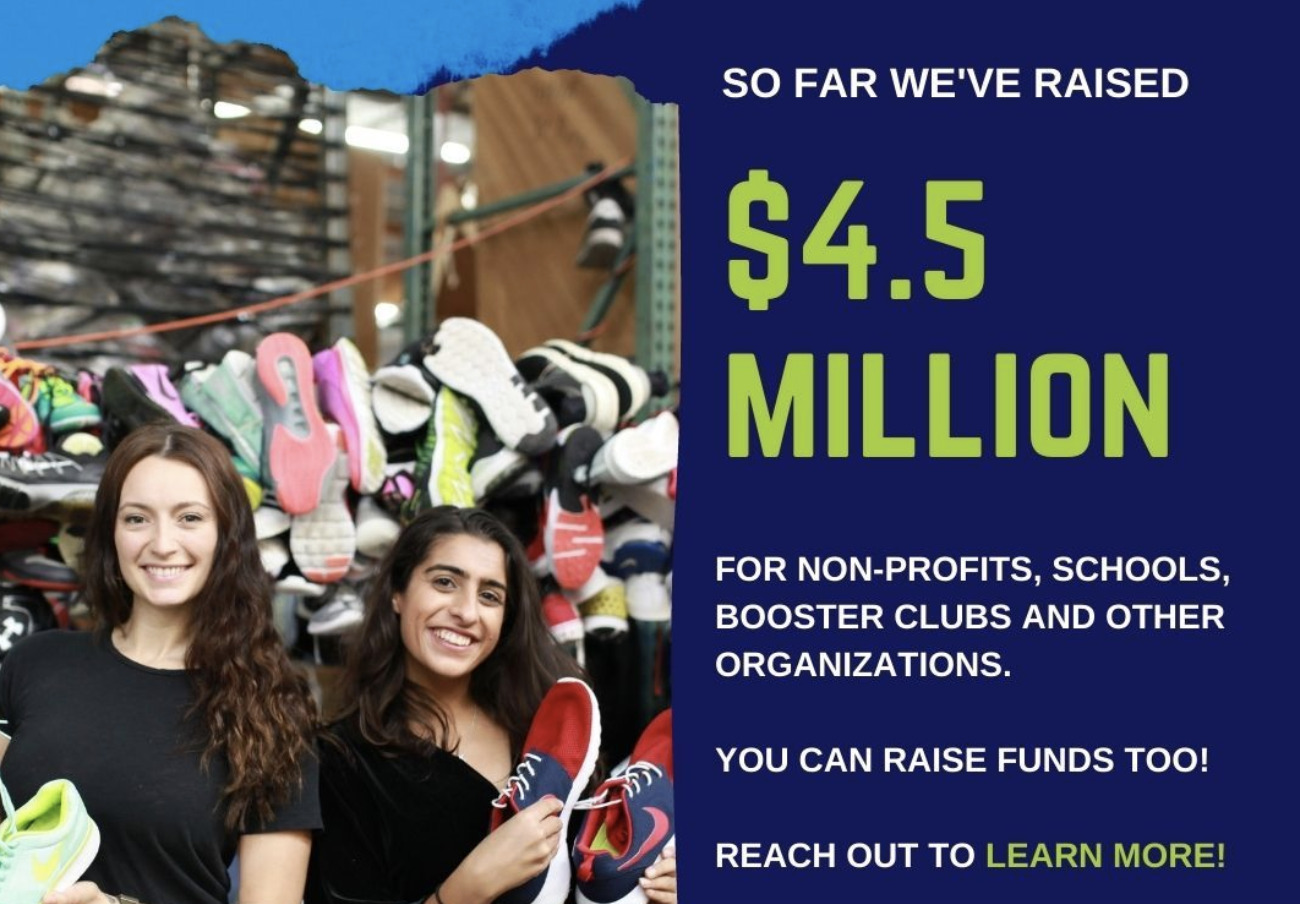 Is this the right School Fundraising Idea for You?
Before you start your fundraiser it is always best to weigh all your options, and see which fundraising idea your organization or students are excited about. If you're not sure if a shoe drive fundraiser is the right fit for your school, you can reach out to a fundraising coordinator to learn more. If your school is considering running a shoe drive this year, remember, at The Fundraising Company we have:
The lowest minimum requirements
Pay the most per shoe
No hidden fees, penalties, or cancelation dues
Flexible terms for shipping, book in as little as 24-48 hours!
Pick up from your desired location
Accept both sneaker style shoes and "mixed" variety of shoes
Give The Fundraising Company a call today, and talk to a real person who is here to help you with your real school fundraising needs.
kay@thefundraisingcompany.com
213-458-9896