Shoe Drive Fundraising
Look no further, we have everything you need to start, carry out, and complete a fundraiser. With The Fundraising Company, you no longer need to put together all the pieces of how to run a fundraiser. Your fundraiser will need, marketing materials, press releases, the know-how, and then of course …funding. We've got you covered.  Read more below on starting a shoe drive fundraising event with TFC!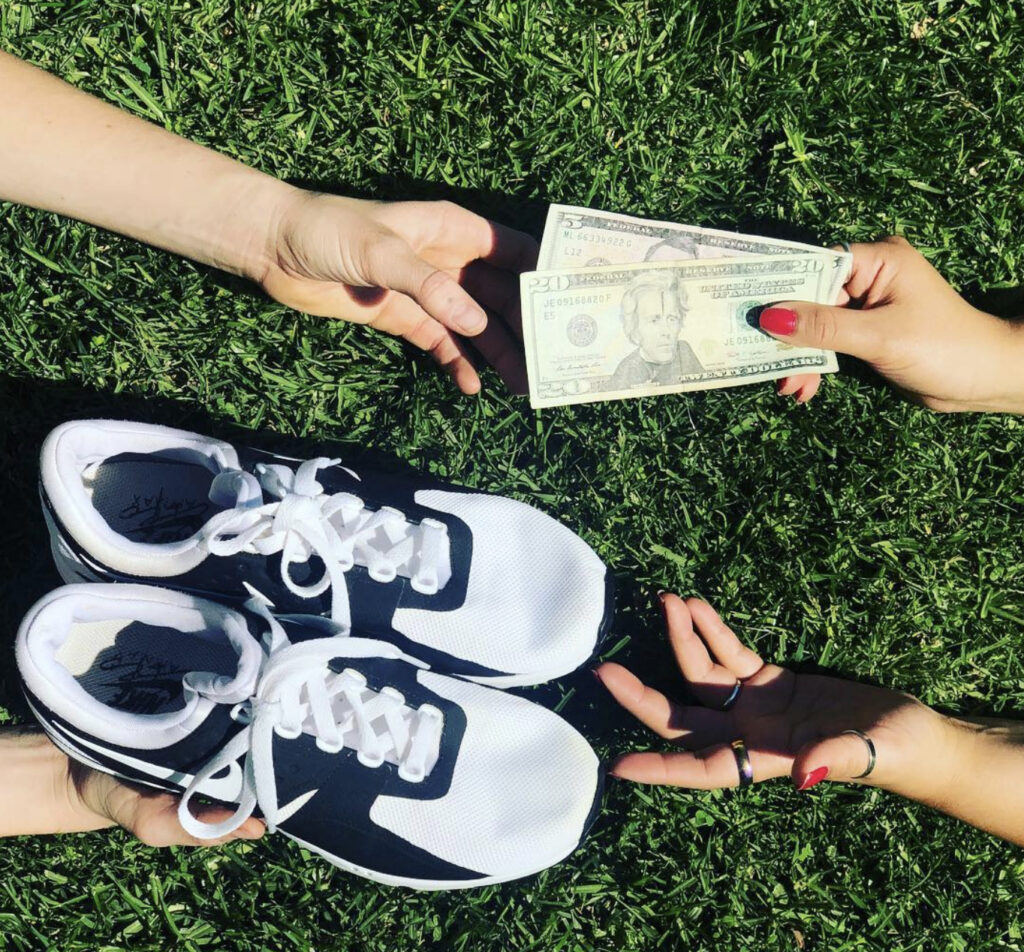 Why run a Shoe Drive Fundraiser with Us?
We understand you have probably been looking around on Google for a fundraiser that fits your needs, as well as your capabilities. Therefore, we're sure you have seen a lot of other organizations that help run fundraisers, including shoe drives. So why would you partner with us more than any of the others?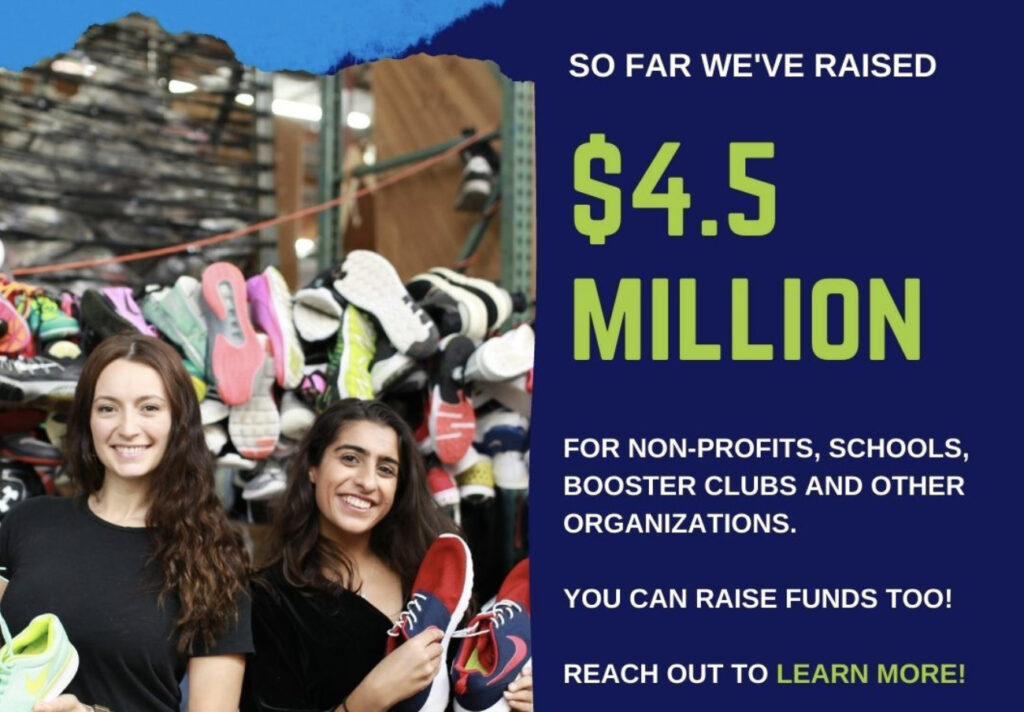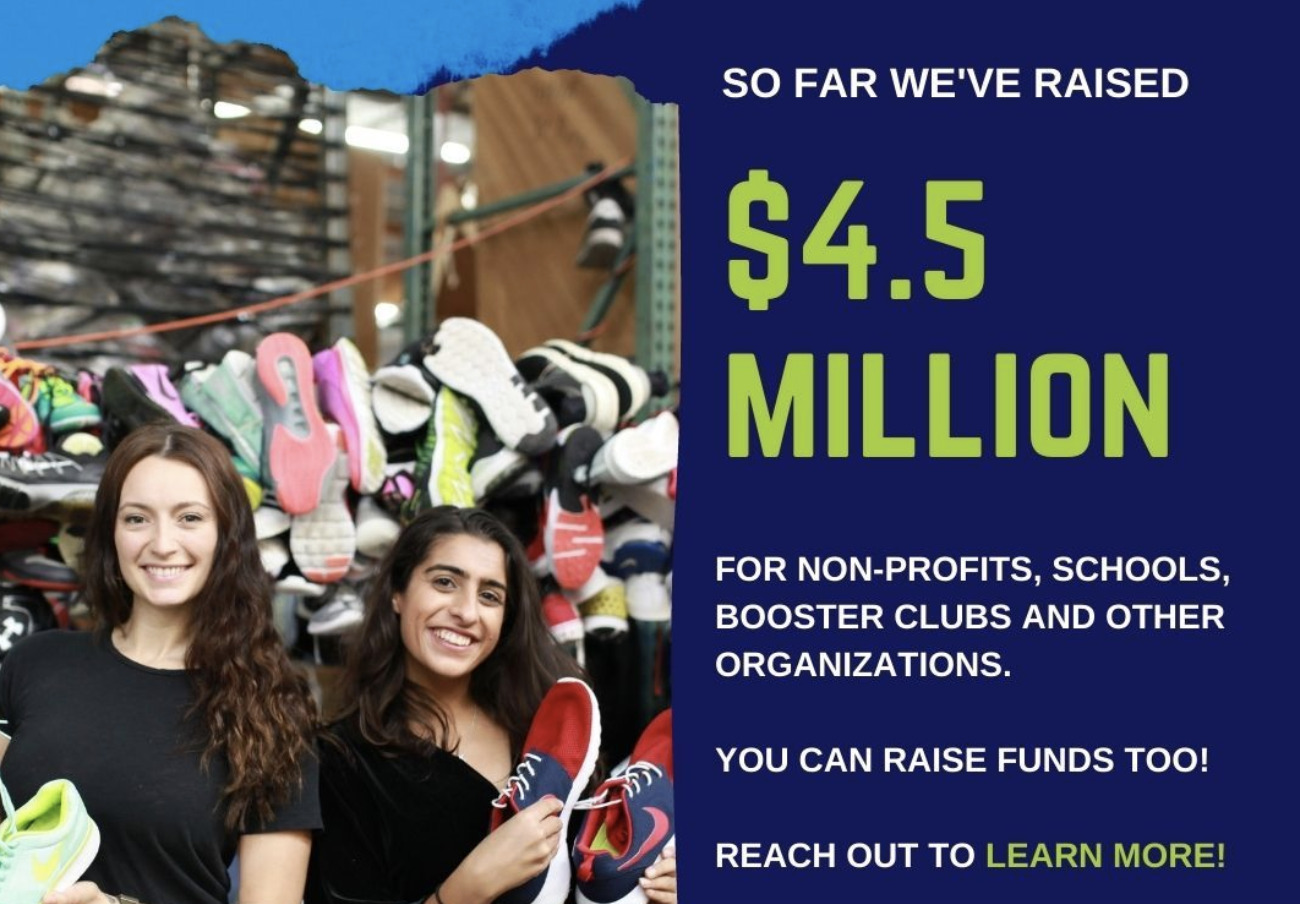 We're Free!
First off, we are completely free. When we say free we mean, free sign-up, free shipping, no hidden fees, and no penalties. All of our marketing materials and support is completely complimentary. If this is your first time running a shoe drive fundraiser, we'll be just a phone call away from any questions you might have. We also offer free marketing services. This includes personalized flyers, personalized social media posts, and press releases in your local paper – whatever you need, we're here to help!
Our Shoe Driver Fundraising Partners Love Us!
The Fundraising Company has run shoe drive fundraisers with thousands of organizations, and helped them raise even more money. There is no rule that says who can run a shoe drive, so we work with everyone. If you're just an individual looking to raise funds for personal needs, a non-profit, church group, or PTA, you can still sign up for a free shoe drive fundraiser. Check out testimonies from some of our partners on why they loved working with The Fundraising Company!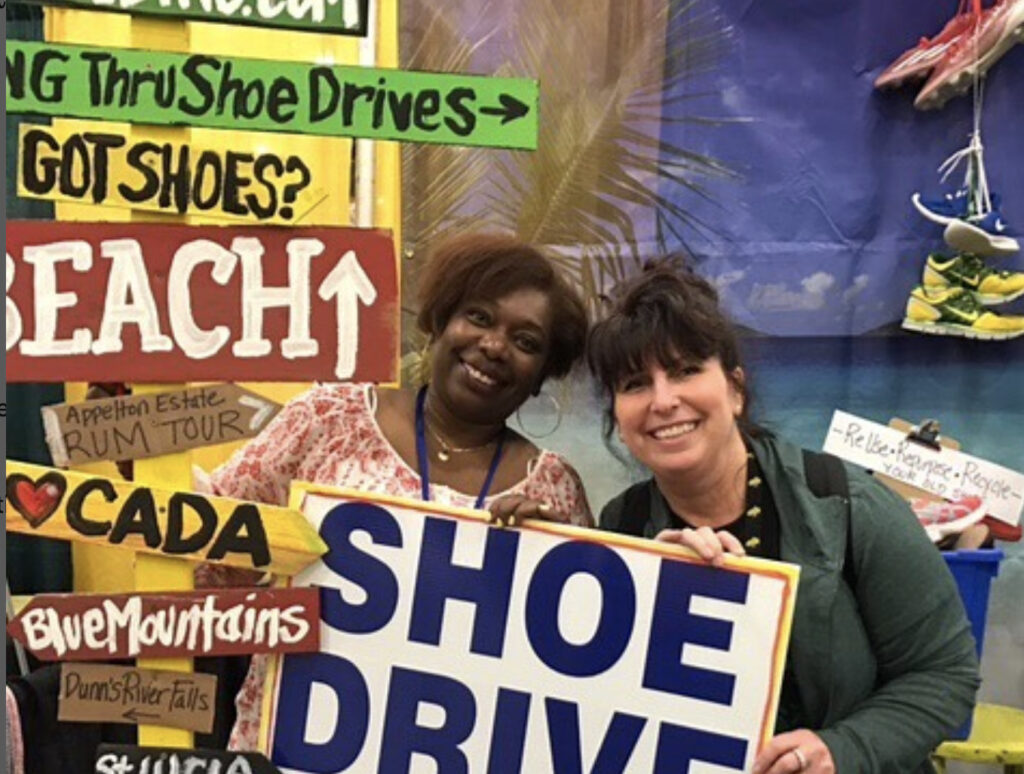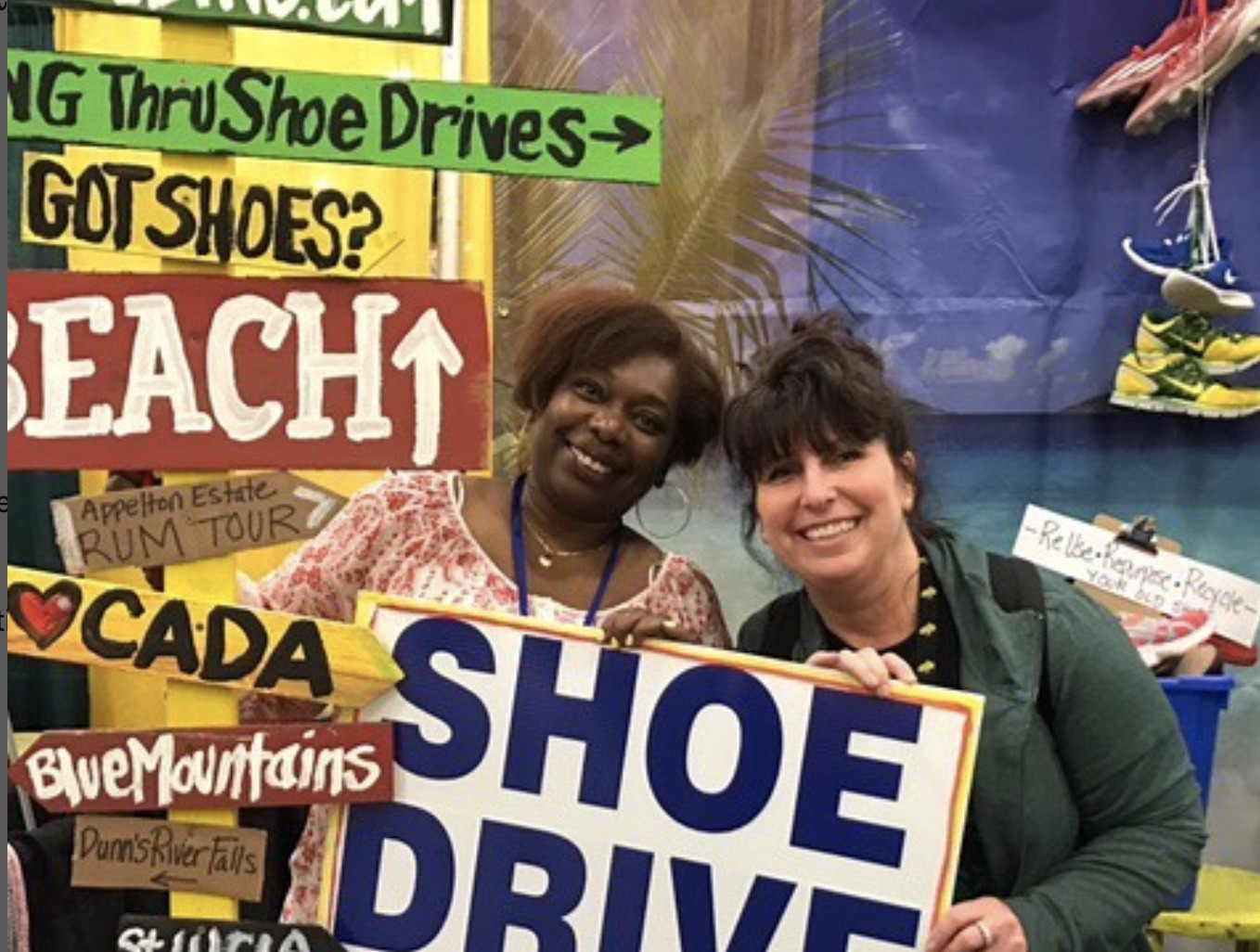 "I appreciate the help with flyers and your flexibility. Especially when we don't necessarily have a set date yet when we start the shoe drive." – Kerri Narasaki
"The shipping process and timing is great! You make it easy to fundraise." – Cathy Shupe
"Things that made shoe donations easy…..the thought that nothing had to come out of my own pocket. No start up fees. Reimbursement for supplies…only thing that was going to cost, was my time and energy. Communication with you has made me believe in this adventure. You answer my emails/calls/texts quickly."  – Julie Biswell
"Many things make this program so easy. Raising funds without having to ask people for money was one the biggest ways this program was easy. Knowing we are helping micro entrepreneurs around the world easily created motivation for anyone we asked for a donation. Athletic shoes are something almost everyone has, which makes it easy. The option to deliver the shoes and make a little more money made it easy as well!" – Jesga Yoon
"Loved your availability and genuine assistance to all aspects of the program." – Darleen Limburg
Shoe Drive Fundraising is Flexible
Often times fundraising organizations will have you sign a lot of paperwork, ask for all of your information, and agree to overarching terms and conditions. At The Fundraising Company, we understand that life happens, and we don't want you feeling locked into something you're worried you won't accomplish. We will set you up with all the tools you need to succeed, and have no doubt you will! With that said, if you need to put a pause on your shoe drive fundraising event, reach out to a coordinator and let them know. There are no penalties for needing more time, or canceling your event.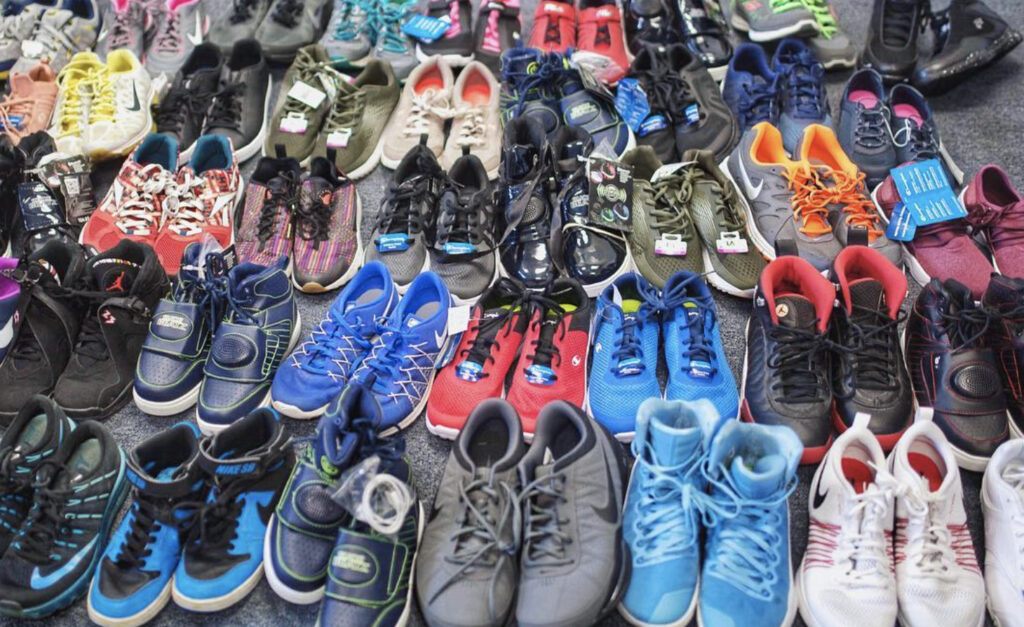 We're sure you probably have plenty more questions, so reach out to a coordinator today!
Kay@TheFundraisingCompany.com
213-458-9896