Sports Fundraising Ideas: Creative Ways to Raise Money for Your Local Team
Local sports are beneficial not just to the athletes, their fans and their loved ones but also to the larger community. When done with others, any athletic activity is fun and beneficial for physical and mental health, socialization and community-building. Youth sports, in particular, help mold kids and teens into physically active, well-adjusted individuals equipped with the skills they need to excel on the field and off it — at school and the workplace.
Most people involved in local teams are in it for the love of the sport. However, the reality is money is a requirement — to buy uniforms and equipment, cover travel costs to meets, competitions and more. When resources are tight, many turn to fundraising.
Fundraising ideas for sports teams run the gamut from the traditional, such as bake sales, to the big-budget, such as benefit concerts. Apart from raising much-needed funds, fundraisers bring communities together, strengthen teams and put your sports team in the spotlight — which helps attract sponsors.
Read on for creative and engaging fundraiser ideas for sports that can be done on their own or as part of a larger event.
Five Fundraising Ideas for Sports Teams
This is a family-friendly and lighthearted fundraiser to host, as long as your coach is game. In this fundraiser, team members list funny ways to "punish" their coach. For example, the coach must:
Dye their hair green
Drink a jar of pickle juice
Stand at a crosswalk and bark for two minutes
Dance the Macarena while dressed in a dinosaur costume
Be duct taped to a wall
People can vote for their favorite "punishment" by paying a certain amount. The coach must do the one that gets the most votes.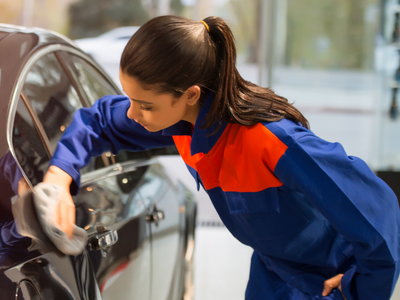 This is probably one of the most popular sports fundraising ideas among people who need help with chores. A Rent-an-Athlete fundraiser involves holding an auction wherein community members can bid on the athletes. The auctioned-off athletes will help the winning bidders with everyday tasks. All the auction proceeds go toward your team, and as a bonus, the athletes learn the value of working toward a common goal.
An easy way to get more of your community involved in your fundraiser is to invite their pets. A cute take on the classic walkathon, a Paw-a-Thon is easy — all participants have to do is walk their pets!
There are different ways to raise money with this type of event. These include:
Asking supporters to pledge a specific dollar amount for each unit of distance covered.
Selling merchandise, such as t-shirts and dog collars, and concessions.
Partnering with local businesses and promoting them at the event in exchange for participating in a matching gift program.
When it comes to fundraiser ideas for sports, this is one of the most memorable — at least for the participants. How it works:
Write down funny and embarrassing "dares" on cards.
Have each participant pick a card.
The participant has two choices: do the dare, or donate a specific amount to your team.
This fundraiser works equally well in person and online. With the online version, participants must film themselves doing the dare and submit it to the person in charge of the fundraiser. You can then post it on a designated social media page, along with your fundraiser hashtag.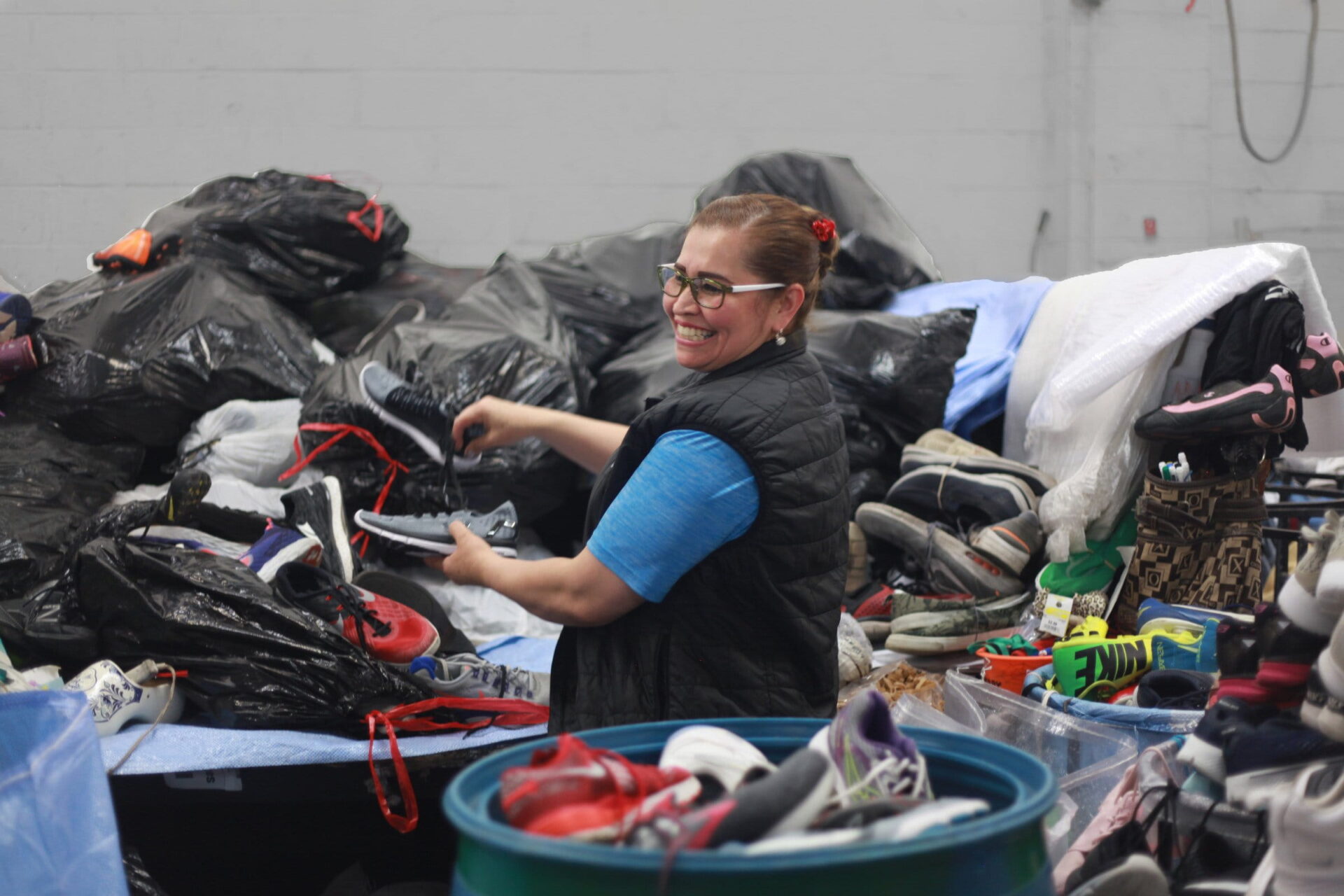 Throwing a simple party is one of the best shoe fundraising ideas you could explore. You don't have to go over and above and offer a five-course meal, but be sure to set expectations. For example, you could host an outdoor movie night where you only need to serve beverages and popcorn, and each person needs to donate a pair of shoes as a "door charge."
Putting the "Fun" Back in Fundraiser: Choosing the Right Type of Event
"Old-school" fundraiser ideas for sports, like car wash events, raffles and cook-offs, are still effective, but they can become boring, especially if you hold them several times a year. What's more, other clubs and organizations also have these types of events. 
To capture the attention of your community, think out of the box. But, when choosing among sports fundraising ideas, make sure to keep the following basic guidelines in mind:
Pick something exciting but familiar. Try to choose an event that no other organization in your area is doing. The novelty of a unique fundraiser may be enough to get a few more people to attend and donate.
Identify your target audience. Who is likely to show up? Determine their motivations. Does your target audience enjoy going to fundraisers because of the social aspect? Are they driven by a desire to help the community?
Factors such as age and donating method preferences should also be considered when choosing a type of fundraiser. For instance, research by Qgiv shows that 84% of young adults are willing to raise funds for an organization they believe in. Meanwhile, the average donor in the U.S. is in their 60s and donates twice a year.
This information allows you to identify fundraiser ideas for sports that will attract your target audience. For example, a youth-oriented fundraising event like a video game tournament may appeal to donors and future volunteers. Meanwhile, golf tournaments, silent auctions and charity brunches can help you draw more older adults.
Turn Unwanted Shoes Into Cash Through The Fundraising Company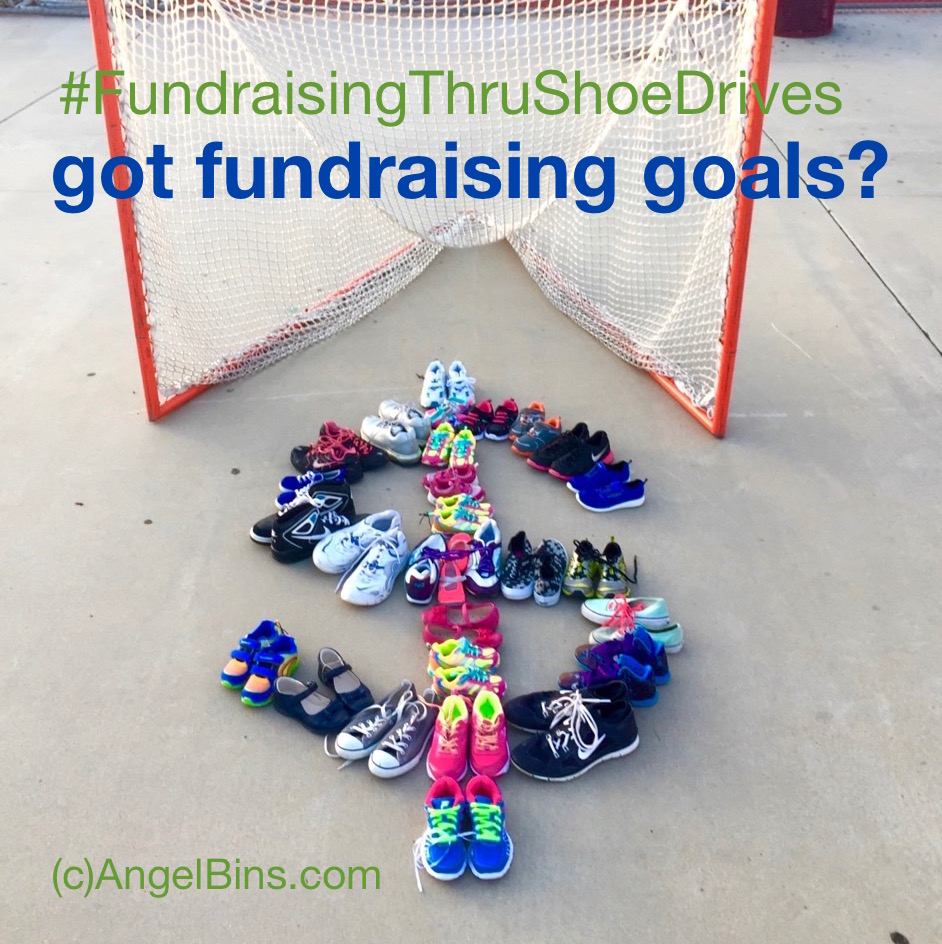 Shoe drives through The Fundraising Company are completely free to host, require nothing to buy or sell and are a great way to support your sports team while helping the environment and micro-entrepreneurs in developing countries. To get started, call us at (213)-458-9896. You may also fill out our online form, and a member of our team will reach out to you as soon as possible.