Easy to Follow Steps to Run a Successful Fundraiser
There are certain steps you want to follow to run a successful fundraiser. Our steps apply to any fundraiser your team is looking to run. The Fundraising Company pulled advice from over 100 of their completed successful fundraising partners, so we know it works!
1. Create a Successful Fundraising Game Plan
Your fundraising game plan should be a thorough outline of:
Your budget – How much will the resources you need to run your fundraiser cost? Do the benefits outweigh the costs to your organization? Consider what you'll spend on marketing materials and flyers. If you're throwing a fundraising event, consider the costs of catering, and tables, entertainment – have it all written down.
Your Goals – You will have a better idea of how much you can spend when you have a clearly defined goal of how much you need to raise. Break this end goal down into weekly goals to help you stay on track as well. Also, think about your impact goal, not just your monetary goals. Share these goals with both your volunteers and donors!
Your Team – Give your team clear tasks of who and what they will be responsible for. Make sure that each team has a leader that they can go to with questions, and can help direct the volunteers on a path towards success. By determining who will be in charge of each aspect of the fundraiser, you'll know you have all of your bases covered.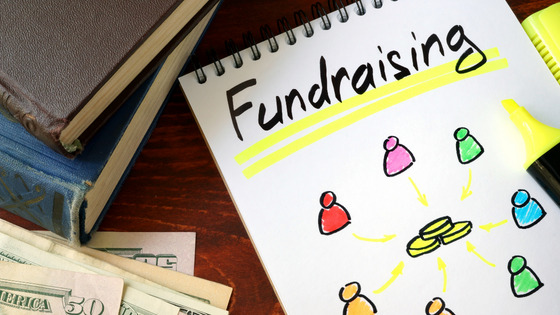 2. Successful Fundraising has Successful Marketing
Don't limit yourself or your organization when it comes to your fundraiser. This is your opportunity to think big. There is no cap on how much money you have the potential to raise, and the impact you can have. Think outside the box – if you're a school fundraiser don't just market to the students market to the town. If you're a non-profit, don't just hand out flyers to your co-workers and volunteers, reach out to the entire community.
Real People – Real Fundraising
Yorba Linda High School Men's Basketball Program has raised thousands of dollars running shoe drives with The Fundraising Company. Their successful fundraising campaign relied heavily on marketing. So we asked Program Coordinator Jesga Yoon for her advice on what her basketball team did that worked so well!
How did you market your fundraiser?
"We marketed the fundraiser on the basketball program Instagram site, the YLHS Instagram site, passed out flyers in the neighborhood, created a large poster for display, posted signs in workrooms, and through word of mouth".
Your team collected shoes, did you have a specific place to store them during the duration of the fundraiser?
"Players would bring their bags of shoes to practices and we stored our shoes in a large storage room at the high school".
Where did you find the most success in receiving donations?
"Neighborhood collections, co-worker donations, and friend donations were great sources for collections. The best collections came from setting up a poster and a large collection bin at our local youth recreation league weekend games. Throughout the weekends, the bin would be filled regularly and many shoes were collected in this way".
The Yorba Linda Basketball Booster has collected over 1,800 pairs of sneakers and raised over $3,000 with The Fundraising Company! Check out a live Testimony from the Basketball Players themselves HERE! 
3. Make Contributing Easy!
This is a surefire way to up your donations – no matter what kind of fundraising you're doing. It's just like the round-up for charity option when shopping, it's very easy to do! Whatever kind of fundraiser you are running, make sure that contributing is made as simple and easy as possible. If you're collecting shoes, make sure you have bins set up in public places with a lot of foot traffic – so no one has to go out of their way to donate. If you're asking for monetary donations, try setting up an online account for donations, so no one has to drop off a check somewhere.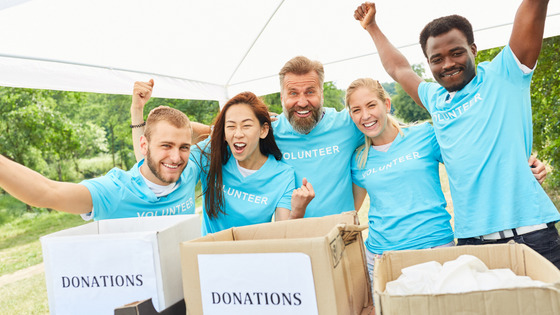 You may also want some sort of sticker of recognition for those who have participated in your fundraiser. This is an easy way  to make donors feel good about their efforts, but also free marketing so everyone they contact now knows about your fundraiser!
Another way to make your fundraiser easy is by getting straight to the point. People are often in a rush and don't have time for your entire pitch or to read an entire post or flyer. Images and a brief comment should suffice, and people will be more likely to donate because they feel their time was respected. Keep this in mind for both your online and in-person approaches.