Fundraising for a Cause
Are you someone who likes to give back to the community and not sure how? If you're fundraising for a cause, why not try a fundraiser that helps you and others! There are many ways to participate in local organizations that give back to their community through different fundraisers and give back events. These may include:
Beach Clean-Ups
Canned Food Drives
Charity Auctions
Clothing Drives
Toy Drives
Monetary Donations to a local Non-Profit
Volunteer your Time at a local Organization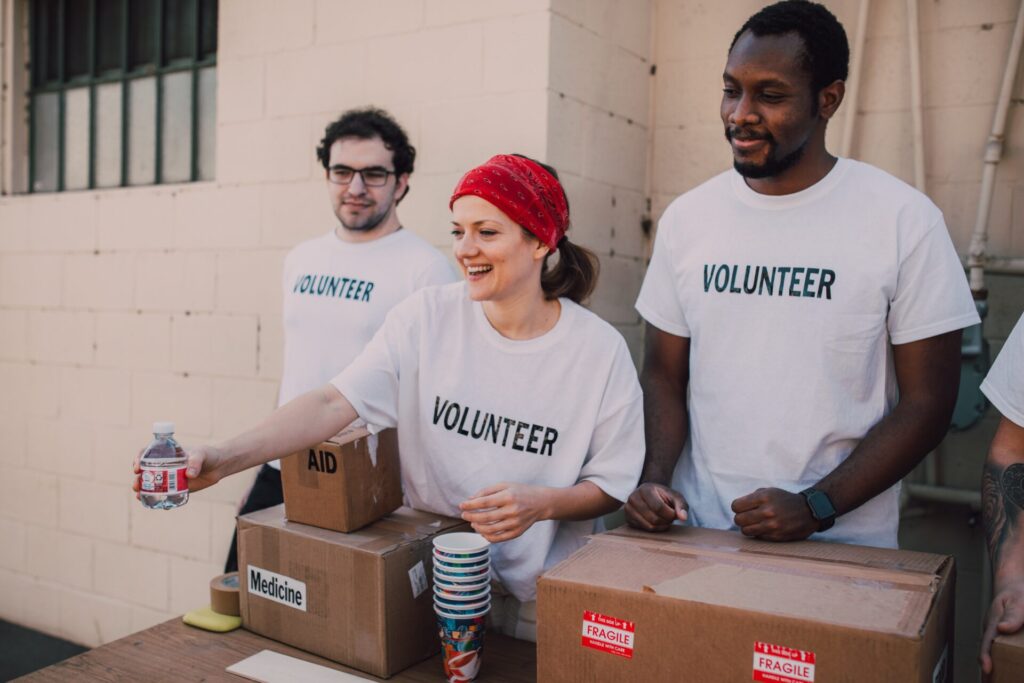 All of these are great ways to get active in your neighborhood! By participating in any of the above you have the opportunity to either help fundraise for a good cause, or donate your time and energy towards and organization that needs your support. If you're looking to run your own fundraiser, whether you're an individual or organization, you can partner with The Fundraising Company for free!
Fundraising for a Cause with a Shoe Drive
A Shoe drive is an easy way to start your own fundraiser without having to ask for money, or sell anything! It's as simple as collecting shoes from your friends, family, and community and raising money for what you collect. You can raise thousands of dollars from only hundreds of shoes. With a shoe drive you can:
Raise Funds for your Cause
Help Reduce Landfill Waste
Recycle Wearable Shoes to those in Need
Create Impact Around the World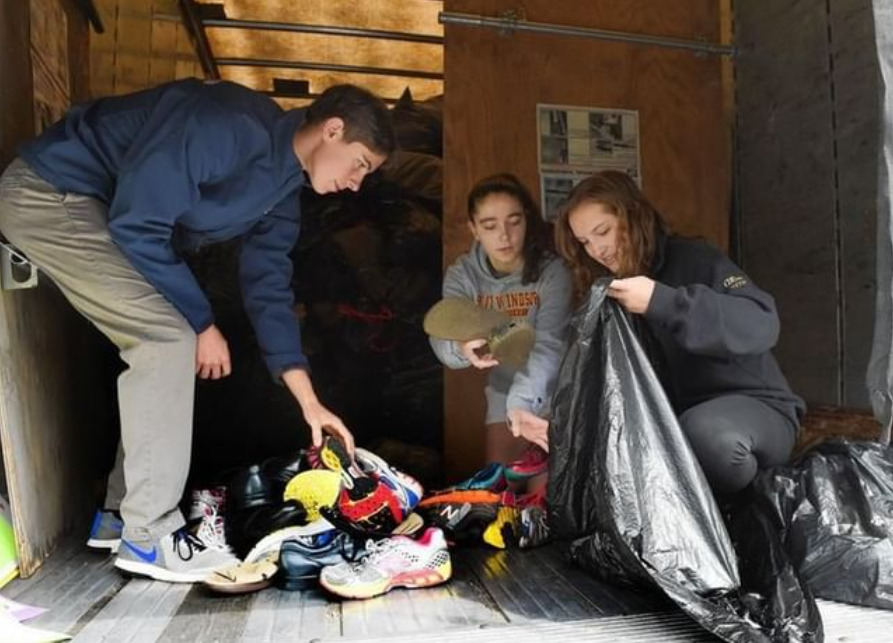 A Fundraiser with Impact – What happens to the Shoes?
You may be asking yourself how your shoe drive creates impact around the world. The Fundraising Company has partnered with female micro-entrepreneurs in developing countries for thirty years. All the shoes you collect head to South America and Africa to these partners to resell the shoes. By reselling the shoes, these women are able to:
Gain Financial Independence
Support Their Families
Shoe their Community in Need
Participate in the Global Economy
By collecting shoes with the Fundraising Company you are not only raising funds for your cause, but also helping others around the world. A shoe drive is a sustainable way to give back. So encourage those you know to donate their shoes to your fundraiser instead of throwing them away!
The women we partner with in developing countries have amazing stories! Some start their micro-enterprises with nothing, and have since doubled or tripled their income. Many of the women we work with are widows, trying to take care of their families on their own. The more shoes we are able to send them for resale, the more money they are able to earn. Their businesses they start allow them to be self-sustaining.
Read more about the impact a shoe drive can have on The Fundraising Companies website – TheFundraisingCompany.com
Who can Fundraise?
The Fundraising Company will work with anyone looking to run a fundraiser in the United States.  Fundraising for any of these causes you can start your own shoe drive:
Fundraising for a PTA or PTO
Fundraising for a Medical Procedure
Fundraising for a Sports Team
Fundraising for a Club
Fundraising for your Scouts Group
Fundraising for your Non-profit
Fundraising for your Business
Fundraising for Adoption Fees
Fundraising for IVF Costs
Fundraising for your Church
Fundraising for your Service Animal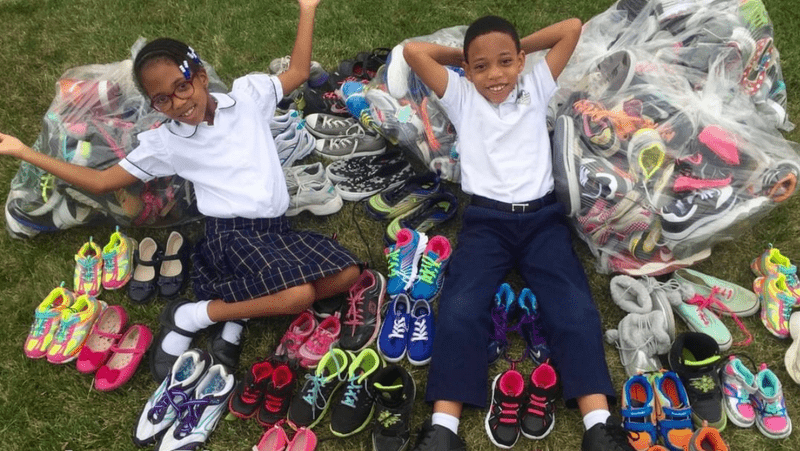 The list goes on! Anyone can sign up for a shoe drive fundraiser for free and start fundraising for a good cause today! Collect shoes and give back to your needs, and the need of others around the world. You make the rules of your fundraiser, and we send you the money. Collect and market your fundraiser through your school, your neighborhood, or your entire county! The options are limitless. The Fundraising Company offers free support to all of their fundraisers. Reach out to your fundraising coordinator for free personalized marketing materials. These include, flyers, social media posts and press releases.
Try a shoe drive with The Fundraising Company for your fundraising needs, reach out today to learn more!
Kay Litwin – 213-458-9896 – kay@thefundraisingcompany.com